Lazio goalkeeper Ivan Provedel had a night to remember, scoring one of the most memorable goals in Champions League history with a 95th-minute equalizer.
Down 1–0 to Atlético Madrid in stoppage time, the Italian shot-stopper became the fourth goalkeeper to score a Champions League goal—and only the second to score from the run of play (rather than from a penalty).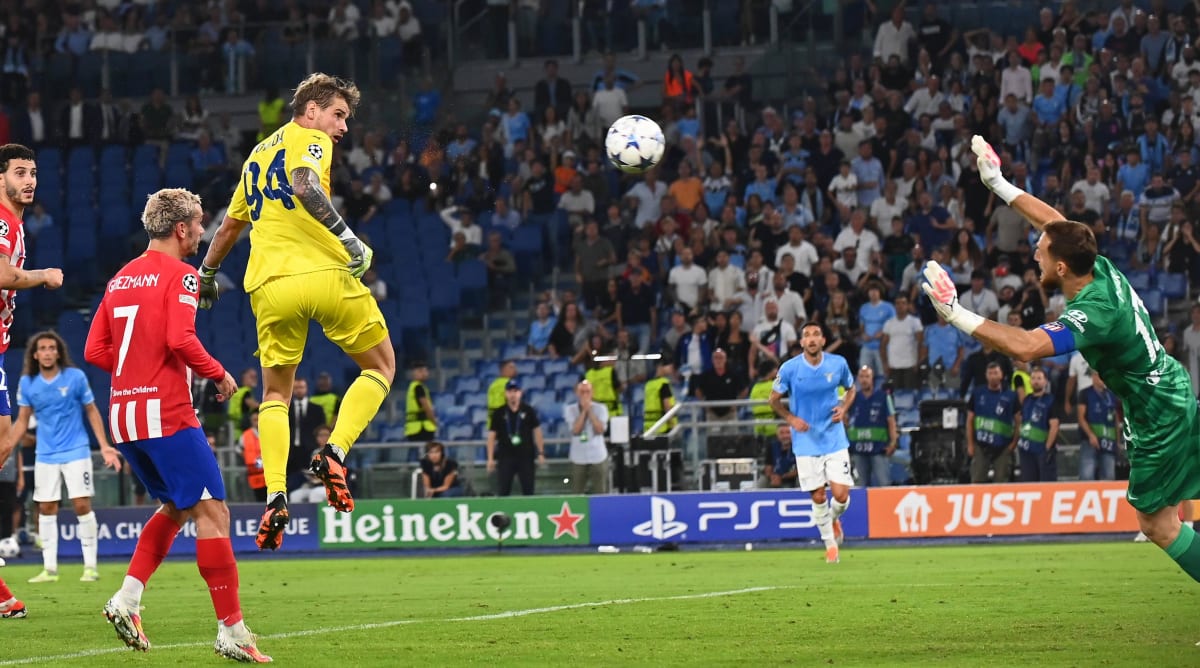 With the four minutes of stoppage time already up, Lazio made one last-ditch effort off a corner as the 29-year-old keeper was called forward for what was expected to be the final play of the match. 
After the initial corner was stopped, Luis Alberto whipped a sharp cross into the area that found a streaking Provedel, whose glancing header sent the ball into the back of the net. 
🚨 LAZIO GOALKEEPER IVAN PROVEDEL SCORES WITH THE LAST TOUCH OF THE GAME 🚨

Only the second keeper in Champions League HISTORY to score a non-penalty. 😱 pic.twitter.com/wMpUhnMwg7

— CBS Sports Golazo ⚽️ (@CBSSportsGolazo) September 19, 2023
While Provedel hardly celebrated the feat, the goal sent off a raucous celebration in front of the home crowd at the Stadio Olimpico as Lazio stole a point of fAtlético following Pablo Barrios's 29th-minute goal. 
It was the first Champions League by a goalkeeper since Vincent Enyeama in 2010. German keeper Hans-Jörg Butt, known for his penalty-taking abilities, holds the Champions League record for goals among goalkeepers with three.