GlobeNewswire
77% of Employers Plan to Increase Investment in Virtual Health Care, says Teladoc Health's 2023 Virtual Care Transformation Index
Findings from annual study also reinforce the value of whole-person care, equitable access and a balanced approach to GLP-1s & weight management for employers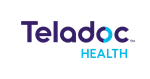 News provided by
Teladoc Health, Inc.
Sep 18, 2023, 8:00 AM ET
PURCHASE, NY, Sept. 18, 2023 (GLOBE NEWSWIRE) -- In new research released today by Teladoc Health (NYSE: TDOC), the global leader in whole-person virtual care, U.S. employers with 2,500 or more employees reported a 21% increase in the implementation of additional virtual care offerings over the past 18 months, with 77% stating they plan to increase their investment in virtual care over the next three years.

The findings are part of the company's second annual Virtual Care Transformation Index, a survey of more than 300 human resource decision makers that highlights the perception, adoption and advancement of whole-person virtual healthcare in benefits programs.
"For employers, the stakes are high when it comes to making sure quality healthcare is always within reach," said Kelly Bliss, Teladoc Health US Group Health President. "When we first initiated this study, employers were only starting to realize the value and potential of a whole-person virtual care strategy. Amidst continued workforce pressures and economic uncertainty, employers expect to build integrated, high value benefits strategies that fit the diverse needs of their entire population. The study found notable growth in the percentage of employers offering a broader suite of virtual care services and reinforced employers' desire to manage a minimal number of vendors who can offer comprehensive services. Compared to last year, today's employers are expected to build innovative, high-value benefits strategies within the context of even more challenging market trends."
Employers are elevating the role of virtual care delivery in benefits programs: The number of employers fully integrating virtual care services into their benefits program increased 40% over the past 18 months. Additionally, nearly 1 in 2 employers report that virtual care is becoming 'central' to their benefits strategy.

Employers are equitably meeting the health needs of an entire workforce: Diversity, equity and inclusion strategies are a top priority for employers in their benefit plan design and communication. Out of the many ways employers measure the success of their virtual care programs, respondents report "equitably meeting the needs of the entire population" is their number one measure of success and value when it comes to virtual care.

Employers are leaning on virtual care to improve diabetes care and weight management: Rising employee demand for access to GLP-1s is driving employers to seek benefits programs that manage clinically appropriate prescribing and employee lifestyle support; 83% of respondents agreed that virtual care programs can help address these concerns through an integrated program. 
Employers continue to invest in mental health services: Employers reported mental health and primary care services are the most prevalent virtual services in their benefits strategies and 40% of employers plan to expand their virtual mental health services over the next three years. Nearly 3 in 4 plan to focus that expansion on enhanced mental health services for adolescents, children, and caregivers.   

Employers are embracing vendor integration and a seamless, whole-person approach to care: Nearly 90% of employers said an integrated whole-person virtual care strategy was "very" or "extremely" important. Today, 55% of employers have implemented and achieved a whole-person virtual care program, a 20% lift over 2021.

The data from the Virtual Care Transformation Index comes from a survey of more than 326 human resource decision-makers at large and mid-size companies with more than 2,500 employees and will be discussed in greater detail during a webinar on September 19, 2023, with Kelly Bliss and Dr. Alexander Alonzo, SHRM Chief Knowledge Officer. The survey was conducted on behalf of Teladoc Health in June 2023 by TRC Market Research. Additional details are available here.
About Teladoc Health
Teladoc Health empowers all people everywhere to live their healthiest lives by transforming the healthcare experience. As the world leader in whole-person virtual care, Teladoc Health uses proprietary health signals and personalized interactions to drive better health outcomes across the full continuum of care, at every stage in a person's health journey. Teladoc Health leverages more than two decades of expertise and data-driven insights to meet the growing virtual care needs of consumers and healthcare professionals. For more information, please visit www.teladochealth.com 
Source: Teladoc Health, Inc. – General
Contact 
Carolyn Edwards  
PR@teladochealth.com
+1 321-795-1952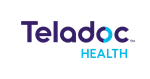 NOTE: This content is not written by or endorsed by "KTVX", its advertisers, or Nexstar Media Inc.
For inquiries or corrections to Press Releases, please reach out to GlobeNewswire.