GlobeNewswire
PLNT INVESTIGATION: Hagens Berman, National Trial Attorneys, Encourages Planet Fitness (PLNT) Investors with Significant Losses to Contact Firm's Attorneys, Firm Investigating Possible Securities Law Violations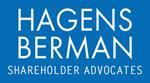 News provided by
Hagens Berman Sobol Shapiro LLP
Jan 25, 2023, 11:31 AM ET
SAN FRANCISCO, Jan. 25, 2023 (GLOBE NEWSWIRE) -- Hagens Berman urges Planet Fitness, Inc. (NYSE: PLNT) investors who suffered significant losses to submit your losses now.

Visit: https://www.hbsslaw.com/investor-fraud/PLNT
Contact An Attorney Now: PLNT@hbsslaw.com
                                                 844-916-0895
Planet Fitness, Inc. (PLNT) Investigation:
The investigation focuses on Planet Fitness' statements about its business, operations, and growth prospects.
In recent quarters, Planet Fitness has touted its "steady recovery from the pandemic," boasting that it has reached an all-time record high in members, its low cancellation rate and 50% year-over-year revenue growth. Planet Fitness attributed the success to its making the sign-up process even more seamless and targeted customer acquisition strategy
Planet Fitness' claims came into question on Jan. 19, 2023, when The Bear Cave published a scathing report based on information it received through numerous Freedom of Information Act requests, concluding "investors believe the franchise network is healthy and has room to grow. The Bear Cave doesn't."
The Bear Cave reported that it has uncovered hundreds of consumer complaints concerning overbilling, fraudulent transactions, excessive fees, and uncancellable memberships. The Bear Cave also alleges "Planet Fitness created a fake investor presentation slide to obscure franchisee saturation" and "[a]fter reviewing the evidence, The Bear Cave is left wondering whether Planet Fitness is actually a thriving gym franchise or an illegal billing operation with gyms on the side."
In response, the price of Planet Fitness shares declined on Jan. 19, 2023.
"We're focused on investors' losses and whether Planet Fitness may have misled investors by, among other things, reporting illegally-obtained revenues," said Reed Kathrein, the Hagens Berman partner leading the investigation.
If you invested in Planet Fitness and have significant losses, or have knowledge that may assist the firm's investigation, click here to discuss your legal rights with Hagens Berman.
Whistleblowers: Persons with non-public information regarding Planet Fitness should consider their options to help in the investigation or take advantage of the SEC Whistleblower program. Under the new program, whistleblowers who provide original information may receive rewards totaling up to 30 percent of any successful recovery made by the SEC. For more information, call Reed Kathrein at 844-916-0895 or email PLNT@hbsslaw.com.
About Hagens Berman
Hagens Berman is a global plaintiffs' rights complex litigation law firm focusing on corporate accountability through class-action law. The firm is home to a robust securities litigation practice and represents investors as well as whistleblowers, workers, consumers and others in cases achieving real results for those harmed by corporate negligence and fraud. More about the firm and its successes can be found at hbsslaw.com. Follow the firm for updates and news at @ClassActionLaw. 
Contact:
Reed Kathrein, 844-916-0895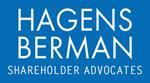 For inquiries or corrections to Press Releases, please reach out to GlobeNewswire.