GlobeNewswire
HAGENS BERMAN, NATIONAL TRIAL ATTORNEYS, Encourages Tesla, Inc. (TSLA) Investors with Significant Losses to Contact Firm's Attorneys, Firm Investigating Musk's Suspicious Insider Sales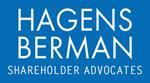 News provided by
Hagens Berman Sobol Shapiro LLP
Jan 24, 2023, 12:42 PM ET
SAN FRANCISCO, Jan. 24, 2023 (GLOBE NEWSWIRE) -- Hagens Berman urges Tesla, Inc. (NASDAQ: TSLA) investors who purchased shares on Nov. 4 – 8, 2022 and/or on Dec. 12 – 14, 2022 and suffered significant losses to submit your losses now.

Visit: https://www.hbsslaw.com/investor-fraud/TSLA
Contact An Attorney Now: TSLA@hbsslaw.com
                                                    844-916-0895
Tesla, Inc. (TSLA) Investigation:
The investigation focuses on whether Tesla's CEO Elon Musk may have engaged in insider trading in violation of Section 20A of the Securities Exchange Act of 1934 by selling billions of dollars of his personally held shares while aware of material nonpublic information.
Specifically, from Nov. 4-8, 2022, Musk sold nearly 19 million shares for about $3.95 billion. But just weeks later, a wave of news reports pointing to sagging demand for Tesla's vehicles emerged, causing Tesla's shares to decline sharply. In particular, on Dec. 1, news reports said Tesla had cut prices in the U.S. Then, on Dec. 5, Bloomberg News reported that Tesla planned to lower production in China. Further, on Dec. 8, Bloomberg reported that Tesla planned to shorten worker shifts at its Shanghai factory.
Musk would engage in suspiciously timed trading again on Dec. 12-14, when he sold 22 million shares for appx. $3.6 billion. But on Dec. 22, just eight days after Mr. Musk's sales ended, news reports said Tesla cut prices again in the U.S. and began offering 10,000 miles of free supercharging for vehicles delivered in December. Then, on Jan. 2, 2023, Tesla announced fourth-quarter vehicle deliveries that were significantly below the company's most recent forecast to investors. This news sent the price of Tesla shares down over 12% on Jan. 3, 2023 to close at $108.10, which was well below the average price Mr. Musk received for his shares.
"We're focused on investors' losses and whether Musk knew that Tesla's business had slowed when he sold his shares," said Reed Kathrein, the Hagens Berman partner leading the investigation.
If you bought Tesla, Inc. stock during Nov. 4 – 8, 2022 and/or on Dec. 12 – 14, 2022 and have significant losses, or have knowledge that may assist the firm's investigation, click here to discuss your legal rights with Hagens Berman.
Whistleblowers: Persons with non-public information regarding Tesla, Inc. should consider their options to help in the investigation or take advantage of the SEC Whistleblower program. Under the new program, whistleblowers who provide original information may receive rewards totaling up to 30 percent of any successful recovery made by the SEC. For more information, call Reed Kathrein at 844-916-0895 or email TSLA@hbsslaw.com.
About Hagens Berman
Hagens Berman is a global plaintiffs' rights complex litigation law firm focusing on corporate accountability through class-action law. The firm is home to a robust securities litigation practice and represents investors as well as whistleblowers, workers, consumers and others in cases achieving real results for those harmed by corporate negligence and fraud. More about the firm and its successes can be found at hbsslaw.com. Follow the firm for updates and news at @ClassActionLaw. 
Contact:
Reed Kathrein, 844-916-0895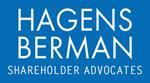 For inquiries or corrections to Press Releases, please reach out to GlobeNewswire.