GlobeNewswire
Survey Says: Medicare Members want Brain Health Programs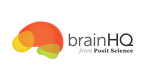 News provided by
Posit Science
Jan 24, 2023, 8:00 AM ET
SAN FRANCISCO, Jan. 24, 2023 (GLOBE NEWSWIRE) -- Seniors want proven brain health programs included in their Medicare plans, according to a nationwide survey conducted by Deft Research, a leading health insurance data analytics firm, and sponsored by Posit Science, maker of BrainHQ brain exercises. Detailed survey results were presented to industry leaders this morning at the 6th annual Medicare Leadership Innovations conference in Phoenix.

In December, government data on benefits to be offered by Medicare Advantage programs for 2023 indicated that a new type of fitness benefit — memory fitness — is among the fastest growing preventive health benefits, and that the relatively new memory fitness category (created by Medicare in 2019) is the fastest growing fitness benefit, now offered by 1 out of 4 plans that offer a gym benefit.
The survey released today examined Medicare consumer attitudes toward brain health and related benefits to better understand this rapid growth.
The survey reflected enormous Medicare consumer interest in brain health, with more than 9 out of 10 consumers indicating that brain health was as or more important than physical health. Medicare consumers also expressed strong interest in using a proven brain health benefit, with 85% saying they were at least somewhat likely to use the benefit, and 34% saying they were extremely or very likely to do so. The intent-to-use percentages were even higher among people aging into Medicare or shopping for a new plan. Earlier research has shown that a brain fitness benefit is among new benefits most often cited by Medicare Advantage members who switched plans.
Nearly all (96%) surveyed said that plans offering physical fitness benefits should offer brain fitness benefits.
The survey asked about consumer preferences in comparing a healthy brain benefit to nine other popular preventive/assistive Medicare Advantage benefits, including gym, virtual fitness, Personal Emergency Response Services, helper, companion, transportation, emergency travel assistance, meals, acupuncture and massage benefits. The healthy brain benefit ranked #1 against all those other benefits.
"These results show us that the brain health revolution is coming to Medicare," said Dr. Henry Mahncke, CEO of Posit Science. "The past twenty years of research have shown that the right kind of brain training can help people think faster, focus better, and remember more. Seniors now know that they maintain and improve their brain health – just like they can maintain and improve their physical health. And they expect their Medicare Advantage plans to offer them clinically-proven benefits that help with both physical health and brain health."
BrainHQ is the leading clinically-proven brain fitness app, with hundreds of studies showing benefits across diverse populations. Those benefits include significant gains in standard measures of cognition (attention, processing speed, memory, decision-making), in standard measures of quality of life (depressive symptoms, confidence and control, safety, health-related quality of life) and in real-world measures (balance, gait, driving, hearing, work).
BrainHQ offers dozens of computerized exercises driven by smart algorithms to monitor progress and suggest a personalized brain exercise regimen for each user. BrainHQ is now offered, without charge, as a benefit by leading national and 5-star Medicare Advantage plans and by leading medical centers, clinics, and communities. Consumers can try a BrainHQ exercise for free daily at http://www.brainhq.com.

Contact: media@brainhq.com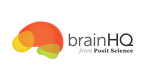 For inquiries or corrections to Press Releases, please reach out to GlobeNewswire.