EIN Presswire | Newsmatics
Dr. Anton Anthony's Insights: The Power of Routine and Cycle – A Cornerstone for Success in Classrooms and Life
News provided by
EIN Presswire
Sep 17, 2023, 11:45 PM ET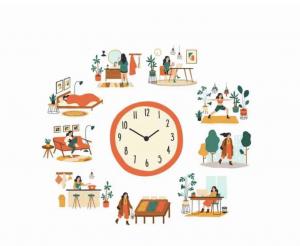 Like the seamless cycles of a clock, our lives flourish with routine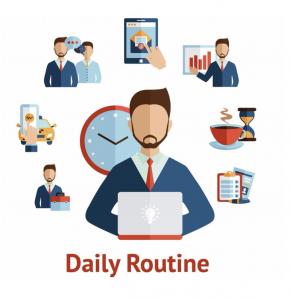 As the clock ticks so does our daily rituals
As a person pours thoughts into a journal, the ritual of reflection and faith anchors us amidst life's relentless pace.
Dr. Anton Anthony's Insights: The Power of Routine and Cycle – A Cornerstone for Success in Classrooms and Life
Routines and cycles are the lifeblood of our existence, whether in the confines of a classroom or the vast expanse of our daily lives."
— Dr. Anton Anthony
ATLANTA, GEORGIA, UNITED STATES, September 18, 2023/EINPresswire.com/ -- "We are what we repeatedly do. Excellence, then, is not an act, but a habit." - Aristotle.
Routines and cycles are the lifeblood of our existence, whether in the confines of a classroom or the vast expanse of our daily lives. As both a principal and pastor, I have witnessed the transformative impact of structured routines – in academic settings and spiritual contexts alike.
The Classroom: Routine as the Catalyst for Learning
In classrooms, the heart of teaching revolves around four pivotal questions:
What are we teaching?
How are we teaching it?
How do we respond to mastery?
How do we approach remediation?
These questions echo the mechanisms of collaborative groups. Their power lies not in their simplicity but in the repetitive cycle they initiate.
A 2009 study from the Journal of School Psychology found that clear classroom routines can significantly improve student behavior and academic engagement. Further, Jones & Jones (2004) highlight that established habits result in better student engagement, reduced classroom disruptions, and improved educational outcomes.
Children, especially in their formative years, crave predictability. They want to know the rhythm of their day, the expectations laid out for them, and the reward for consistently meeting these expectations.
But as educators, where do we falter? Often, it is in our response to mastery, remediation, and even behavioral issues. Addressing a problem once does not signify its end. Instead, it demands a strategy for the subsequent encounters. Failing to anticipate and plan for these cycles is where many educators stumble.
Life's Lessons: Translating Classroom Routines to Real-World Success
Life, in many ways, mirrors the classroom. We constantly grapple with these questions:
What do we want in life?
How do we intend to achieve it?
How will we celebrate our successes?
How do we face setbacks?
The responses to these questions form the bedrock of our routines. A study by Duke University revealed that more than 40% of the actions people performed each day weren't due to decision-making but were habits.
Indeed, a positive routine can be instrumental in reshaping behaviors. As per a study by Phillippa Lally at University College London, it takes an average of 66 days to form a new habit or routine. This underscores the notion that consistent effort, over time, can redefine our paths.
The Spiritual Dimension: Routine in Prayer and Faith
As a pastor, I've observed that for every physical or tangible challenge, there's a spiritual response waiting to be unveiled. At the heart of this response is prayer—a routine and ritual that anchors many.
Embracing the prayer routine enables us to navigate life's trials with a sense of calm and resilience. The spiritual solidity that comes with such habits ensures that life's challenges neither deter nor demoralize us.
In conclusion, understanding and implementing the power of routine is transformative. It's a compass in the classroom, a roadmap in life, and a sanctuary in spirituality. Every moment, if viewed through the lens of learning, offers a treasure trove of insights. We must recognize, harness, and celebrate the routine's unparalleled power. As we step into the future, let's remember: failure is not an option, but learning through routine is always our choice.
References:
Jones, V., & Jones, L. (2004). Comprehensive Classroom Management: Creating Communities of Support and Solving Problems. Allyn & Bacon.
Lally, P., Van Jaarsveld, C. H. M., Potts, H. W. W., & Wardle, J. (2010). How are habits formed: Modelling habit formation in the real world. European Journal of Social Psychology, 40(6), 998–1009.
Journal of School Psychology. (2009). The positive impact of structured classroom routines on student behavior and academic engagement. Elsevier.
Neal, D. T., Wood, W., & Quinn, J. M. (2006). Habits—A repeat performance. Current Directions in Psychological Science, 15(4), 198-202. [For the Duke University study mention.]
Anton Anthony
AA Steam & Entrepreneurship Academy
+1 706-799-2684
email us here
Visit us on social media:
YouTube
Dr. Anthony delves into the transformative power of routines in education & life, emphasizing the pillars of success. Explore, learn, and grow. #RoutineMatters
NOTE: This content is not written by or endorsed by "KTVX", its advertisers, or Nexstar Media Inc.
For inquiries or corrections to Press Releases, please reach out to EIN Presswire.