EIN Presswire | Newsmatics
Law Enforcement Officers Learn to Find the Truth Using SIMmersion Virtual Role Player
News provided by
EIN Presswire
Sep 18, 2023, 3:00 AM ET
Figure 1. Jennifer is ready to talk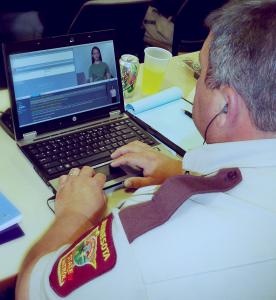 Figure 2 Police Officer Talks with Jennifer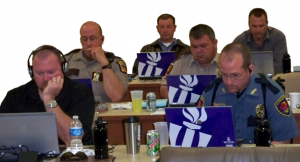 Figure 3 Police Officers Immerse in Conversations with Jennifer
Did Jennifer steal the files and sell them, or was it someone else? Trainees practice talking with her to experience truthful and deceptive behavioral patterns.
Our HIITS training helps officers clear the innocent and identify those who have committed crimes."
— Dale Olsen, Ph.D.
COLUMBIA, MD, UNITED STATES, September 18, 2023/EINPresswire.com/ -- The Crime
Critical files were discovered missing. These files would have significant intelligence value if they fell into the wrong hands.
The Suspect
Jennifer is a researcher for her company. She's 35, divorced, and supporting her two daughters. She has been a productive employee for the three years she worked for her organization. She is one of three employees with access to the safe where the files are stored, so she is a person of interest.
The Hands-on Interview & Interrogation Systems (HIITS) Experience
When senior law enforcement agents or law-enforcement trainees talk with Jennifer, they gain experience often better than what they get in real cases. The ongoing feedback during the conversations with Jennifer helps them learn how to identify the indicators of deception, including verbal, non-verbal, and paralinguistic ones. This feedback also helps them identify indicators of truth-telling patterns of behavior. If Jennifer did not take the files and the learner proceeds as if she did, they will receive negative feedback and a low score. When they correctly believe she took the files, they can practice getting her to confess.
Each time they talk to Jennifer, they will experience one of her six different personalities ranging from egocentric to meek. As they learn the behavioral patterns of deceptive and truthful people, they will be able to decide if they should try to get her to admit she took the files. Her behavior will help them learn to get to the truth.
To learn more, watch the YouTube video
 
The Police Officers Testimony about their experiences with HIITS is available at https://youtu.be/9L4_wpdEwQE
• "It was a great learning experience."
• "When you are using this type of software, you are not putting the community at risk, but you are educating the officers."
• "It is a challenge for everyone … whether you've been an officer for one year or 30."
• "It's like there wasn't anything between us, …, you know, it felt like it was one-on-one."
• "I learned to pick up on things I was previously missing."
• "It was a challenge … and addictive."
• "It gets the competitive juices flowing."
SIMmersion® Immersive PeopleSim® Technology
HIITS was created using the PeopleSim technology, a SIMmersion proprietary technology used for a variety of applications. For this practice system, each statement the trainee can say has from 7 to 30 possible responses. To choose the response given by the role-player, the PeopleSim technology calculates probabilities for each of the possible responses based on current conditions, and then uses these probabilities to randomly select a response. The probability calculations are based on one of the role-player's different randomly selected personalities and on the relationship the user has developed with the role-player during the conversation. Then, these probabilities are used to make a random response selection. Learn more about SIMmersion's PeopleSim Technology at https://www.simmersion.com/realistic or watch a video at https://www.youtube.com/watch?v=RP0OZc5gMhQ&t=12s.
Publications are available at https://www.simmersion.com/hiits
Parlow, J. W., Johnson, M. (2016). Effective law enforcement training with virtual reality software.
Richmond, S. (2009). Advanced Technology for Interview and Interrogation.
Dale Edward Olsen
SIMmersion
+1 443-745-5754
email us here
Visit us on social media:
Facebook
Twitter
LinkedIn
YouTube
Learn about HIITS and the investigative conversation with Jenifer Lerner
NOTE: This content is not written by or endorsed by "KTVX", its advertisers, or Nexstar Media Inc.
For inquiries or corrections to Press Releases, please reach out to EIN Presswire.